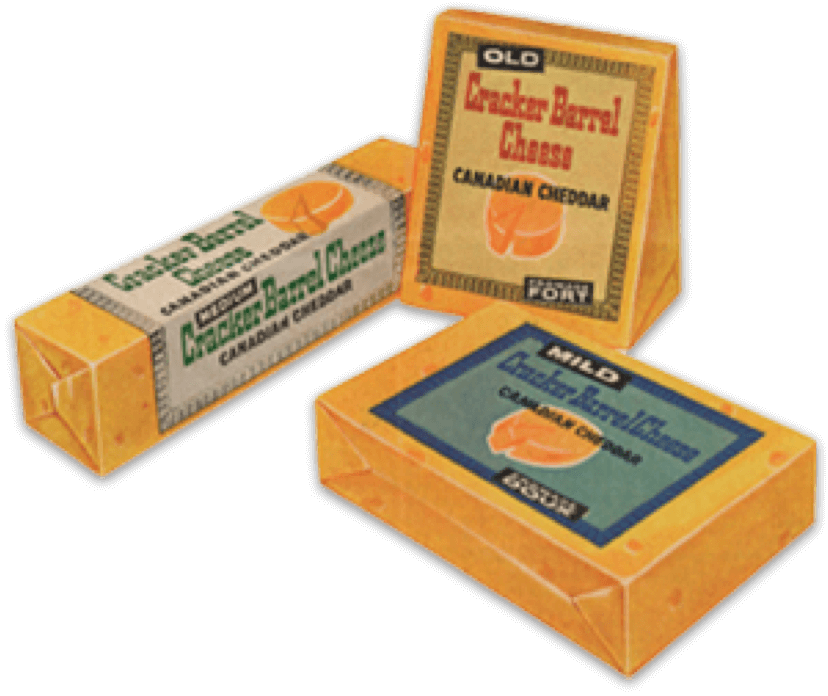 Since 1954, Cracker Barrel has done one thing and one thing only: made delicious, quality cheeses the right way. That means:
No Artificial Preservatives*
No Hormones or Antibiotics
Always Made with 100% Canadian Milk

Since then, our cheese selection has grown to include blocks, shreds, slices, and snacks. But while our selection has changed over the years, one thing never will; you can always rely on our cheeses to help you kick up an old favourite recipe, or dream up a new one – and to puff up your chest when you serve it to your guests.
TRY US WITH
Crackers, wine, and pizza for a perfect way to treat yourself and loved ones to something special.
*Except for Cracker Barrel Crumbled Feta Cheese with Oregano, Sundried Tomatoes and Black Pepper.